Custom Forged Steel Furniture
By Luke Proctor, USA
Working in steel, Luke Proctor's delights in conspicuously emphasizing forged joinery. All connecting points are intentionally exposed to draw attention to the drama of metal being forcefully pushed through metal. Inspired by Shaker woodwork, Luke seeks to bring the same honesty and purity to metalwork by focusing on simple forms and visible non-mechanical connections. His gracefully tapered beams and shimmering mottled surfaces evoke an unlikely lightness through form and texture achieved from metal striking metal.

Luke's designs seek to showcase the joinery by enlarging the connections and never concelaing them; rivets, bolts, and forged conections are always plainly visible in order to celebrate them.

The steel shingles of Luke's work are created by hammering out thick steel ingots. Edges may be left naturally free-form or squared off. Currently the largest overall dimensions possible on the shinges is 15" x 10". The texture can vary from Luke's signature pronounced ridging to a mild ripple - the smoother the surface the more work is required and the greater the risk of splitting. Shingle finishes include natural, darkened (Black Magic Patina), wire burshed (lighter), and painted distressed surface in historical agricultrual equipment colors, shown below. Gold leaf is used to accentuate elements, but only in a supporting role.

Frame and structure can range from 1" square to 2" square material, always hand hamered. Interior cabinetry surfaces are executed in cold rolled steel.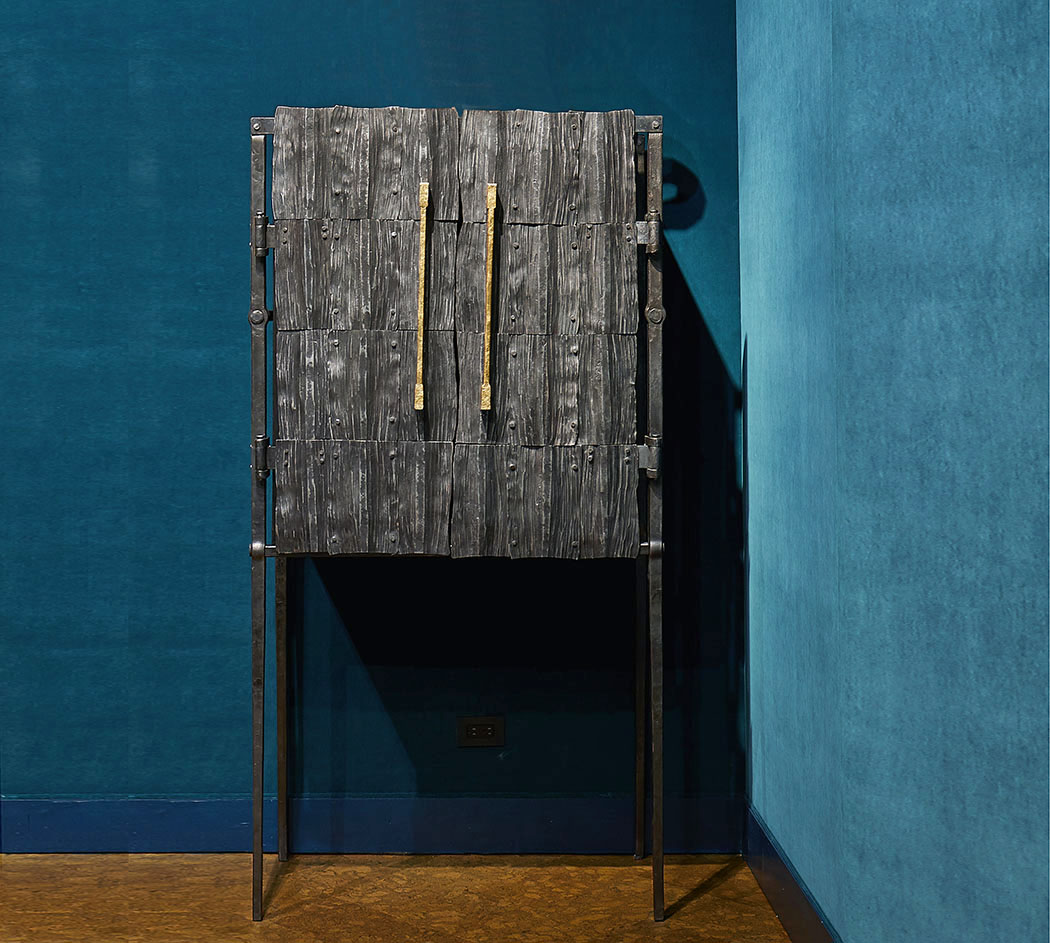 Shingle Cabinet
Available in custom sizing and with different 'shingle' techniques.
Forged steel, gold leaf, wood.Measures:
185cm.H x 94W x 55D
72.75in.H x 37W x 21.75D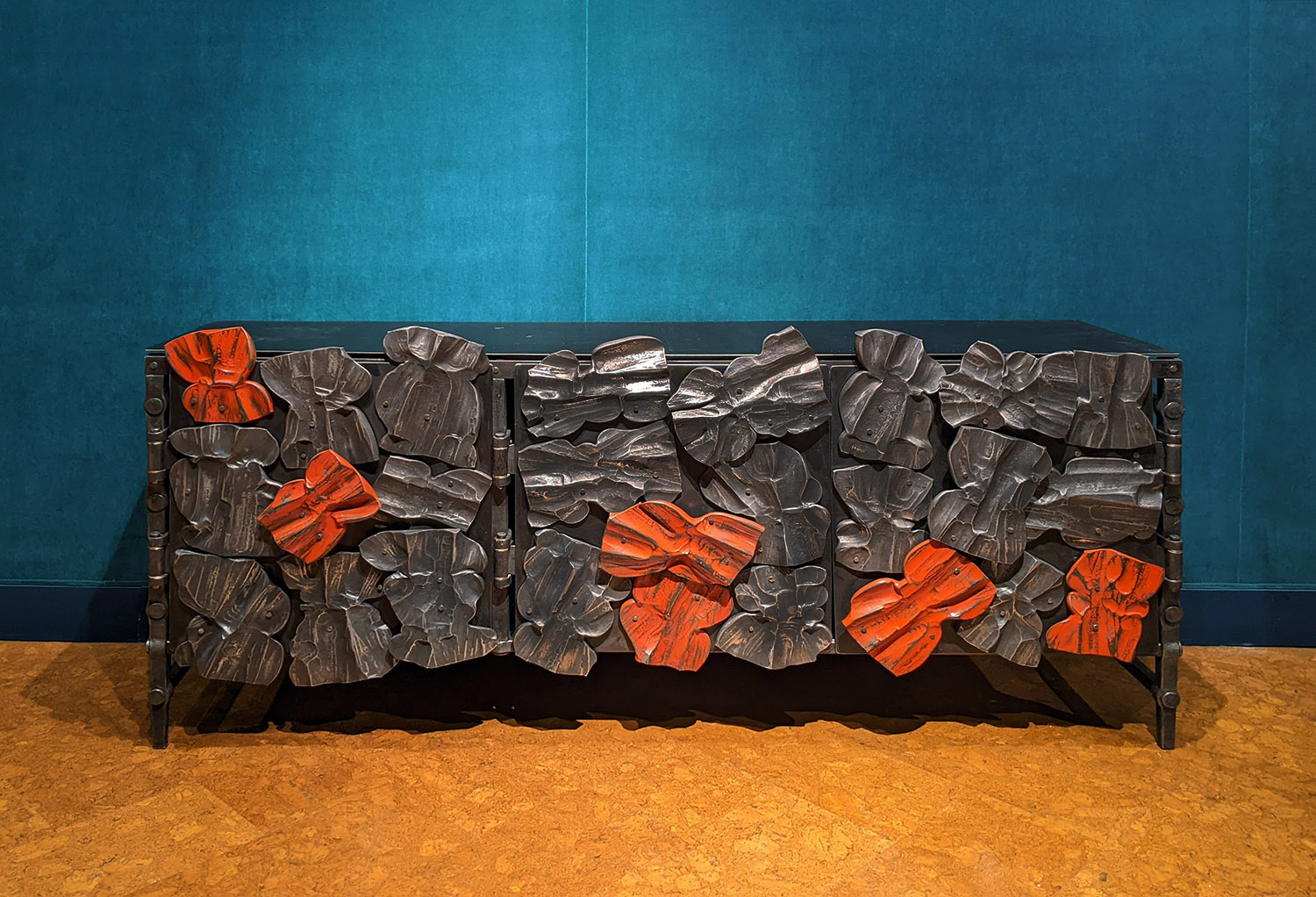 Landscape Cabinet, Alice Chalmers Orange
Available in custom sizing, each cabinet face is always a unique composition.
Hand forged steel, cold rolled steel, wax, Alice Chalmers Orange paint.
90cm.H x 183W x 50D / 35.5in.H x 72W x 19.75D

Landscape Cabinet on Stand, International Harvester White
Available in custom sizing, each cabinet face is always a unique composition.
Hand forged steel, cold rolled steel, International Harvester White paint.
200cm.H x 122W x 52D / 78.75in.H x 48W x 20.5D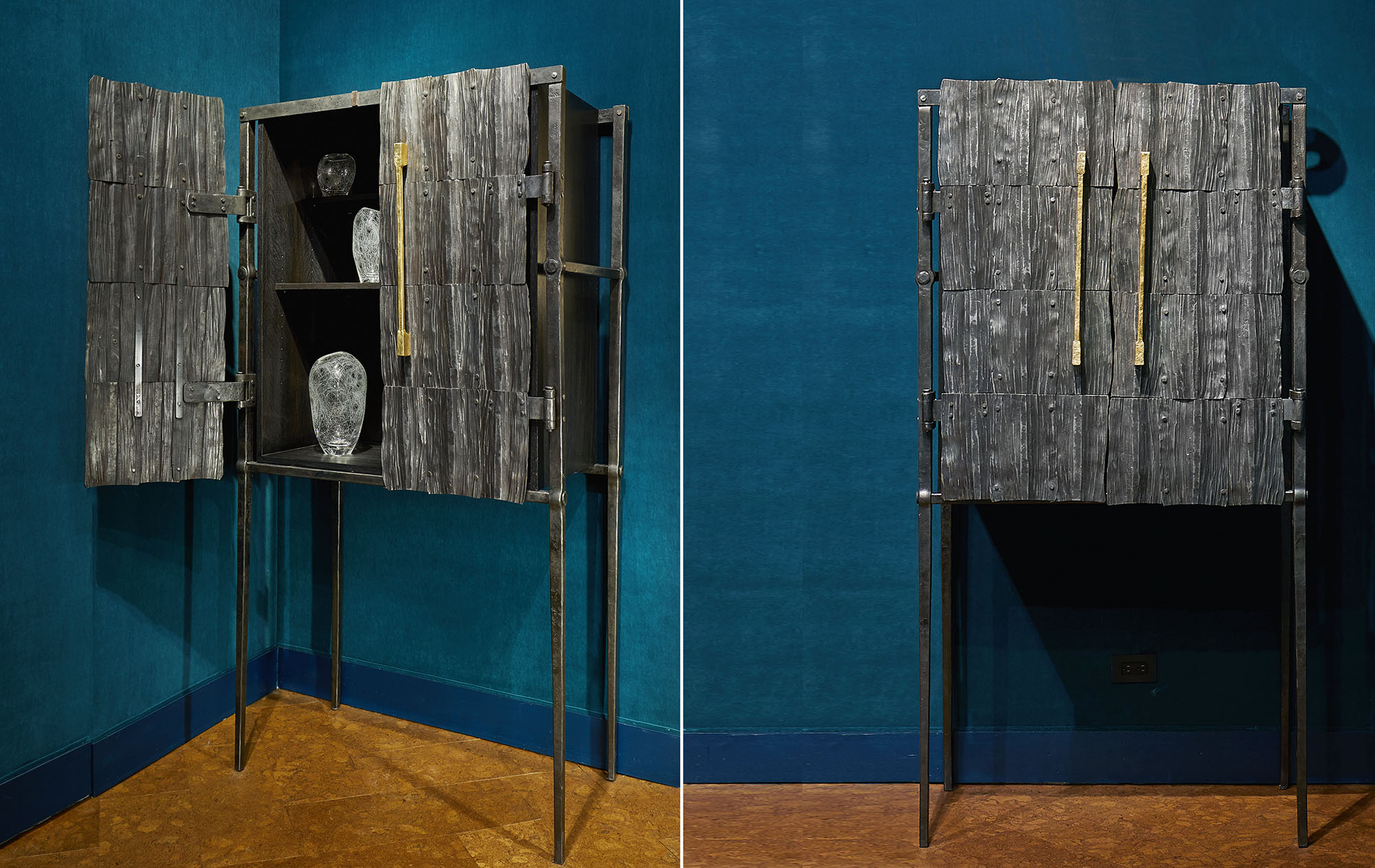 Shingle Cabinet
Available in custom sizing
Hand forged steel, cold rolled steel
185cm.H x 94W x 55D / 72.75in.H x 37in.W x 21.75inD

Finishes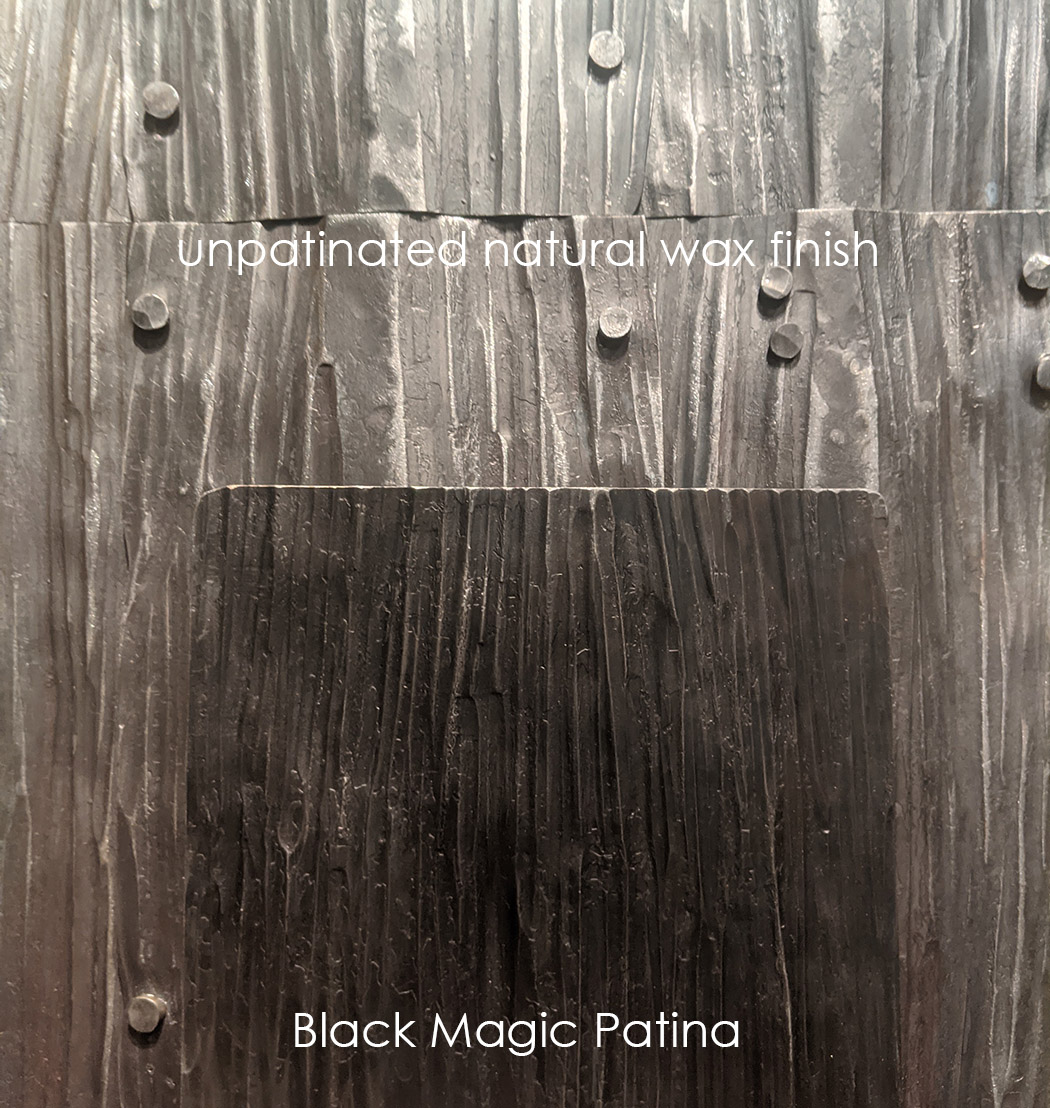 Natural Wax Finish (top)
Black Magic Patina (inset bottom center)
Color Options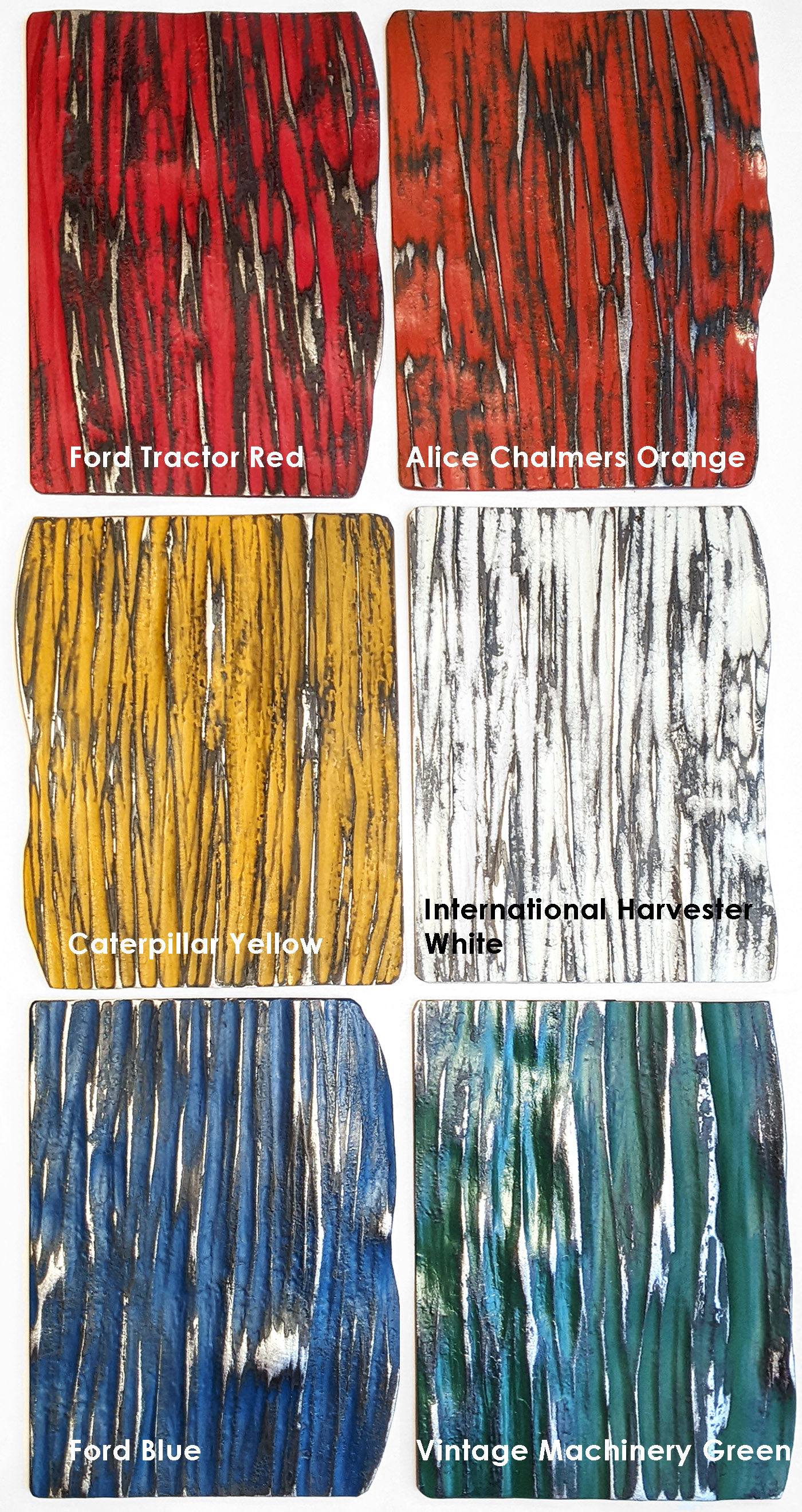 Patterns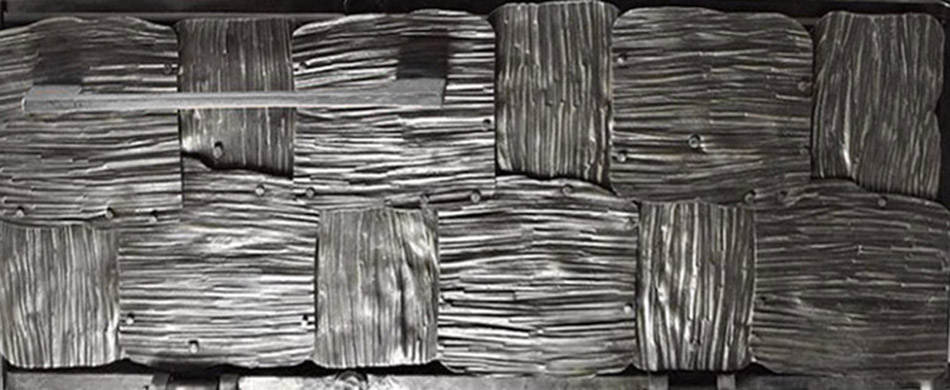 Basketweave


Cutouts


Irregular Edge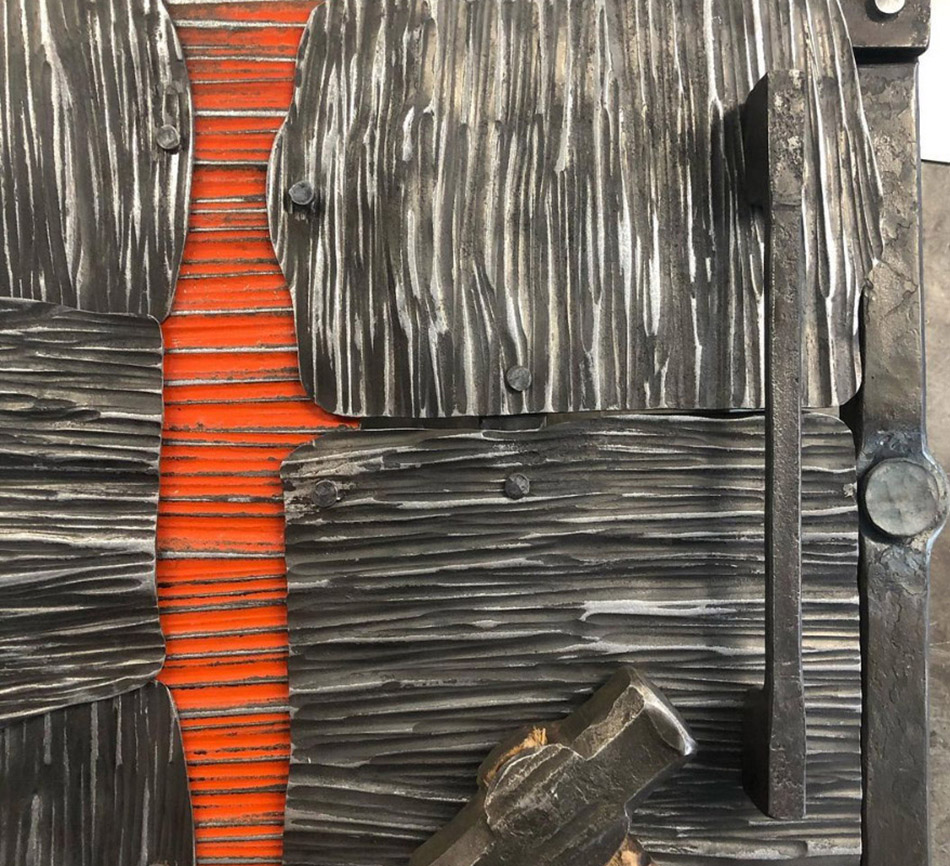 Veins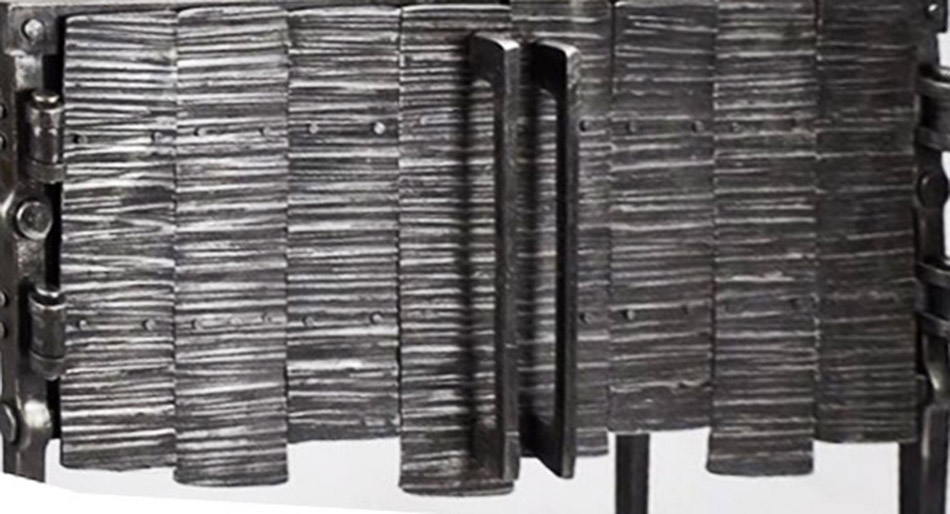 Irregular Ribbons

Details


Steel Dowel Detail in Ford Tractor Blue


Diamond Pattern
Lighting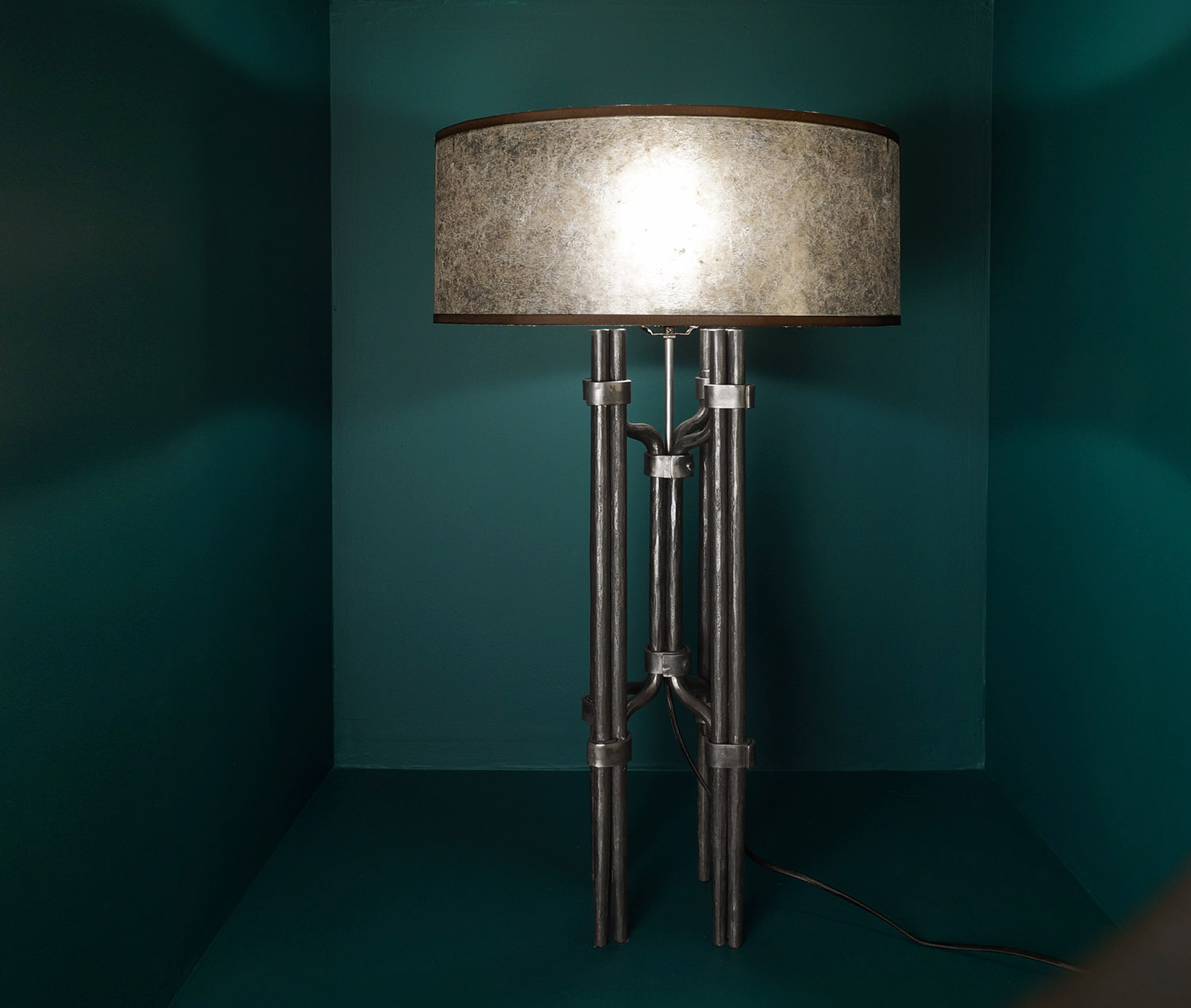 Bundle Lamp - available in floor or tabletop version, custom sizing
forged steel, mica shade, electrical components.
87.5cm.H x 51D / 34.5in.H x 20D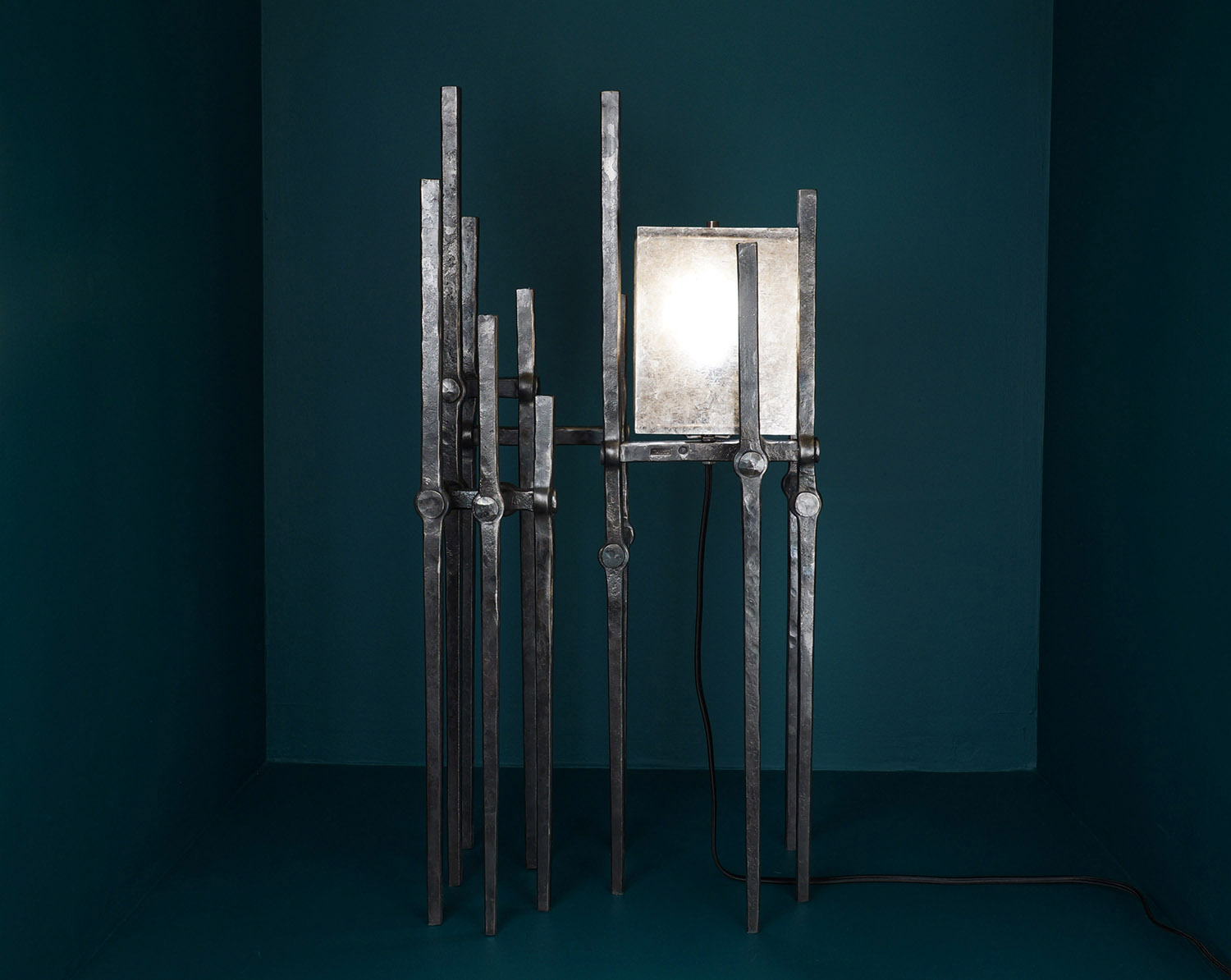 Spike Lamp - available in custom sizes and multiple light sources
Forged steel, mica shade, electrical components.
81cm.H x 38W x 25D / 31.75in.H x 15W x 10D